Client consultancy for world-class Women and Children's Clinic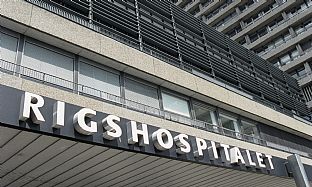 13.11.2014 | Niras and C.F. Møller have jointly won the contract for client consulting services for potential new premises for the Juliane Marie Centre at Rigshospitalet, the Copenhagen University Hospital.
The Juliane Marie Centre, the Copenhagen University Hospital's clinic for children, women and reproduction, is a unique centre housing a number of specialities that cover the entire life cycle: from pregnancy and childbirth to treatments in all stages of life. The Juliane Marie Centre is part of the leading international elite, and the goal is to be among the top 10 Women's and Children's hospitals in the world.

The Copenhagen Capital Region is now initiating a study to identify opportunities to achieve these goals through the establishment of a new and optimal framework for the centre. The aim is to identify possible scenarios for creating a new Juliane Marie Centre, which can serve as a 'centre of excellence' for patient and family-centred treatment of women and children, where medical care is closely integrated with research and education.

The goal is to collect all therapies available in an optimal environment, offering a unique setting for the whole family in an extraordinary building that is at the forefront of the international standards in architecture, logistics, operations, functionality and sustainability.

There is still no decision on the final location on the Rigshospitalet grounds. The client consultancy work includes analysis of suitable building sites and consequences in relation to demolition and relocation of functions, development of functional and technical briefs, budgets, and preliminary design briefs – and not least to contribute innovative ideas for these briefs in close cooperation with the client. The overall feasibility study is expected to be completed by the end of May 2015, and based on the results of the feasibility studies, a final decision on the entire implementation of the project will be made during the summer of 2015.

Niras is lead consultant on the project, with C.F. Møller as sub-consultant. Niras and C.F. Møller have for many years acted as consultants in the healthcare sector, including a number of the major new Danish "Super-hospitals", and are currently cooperating on the client consultancy services for the project New Odense University Hospital.