Framework agreements with Helse Sør-Øst in Norway won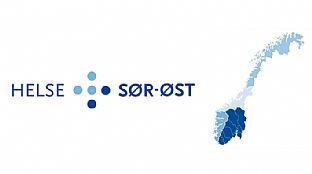 22.12.2014 | C.F. Møller Architects has won new framework agreements for healthcare planning and healthcare buildings in the Oslo region with Helse Sør-Øst RHF.
Helse Sør-Øst RHF (Health South-East) is Norway's largest regional health operator, covering up to 60% of the country's population, in the regions Østfold, Akershus, Oslo, Hedmark, Oppland, Buskerud, Vestfold, Telemark, Aust-Agder and Vest-Agder.

C.F. Møller has won contracts in three areas in particular, including strategy and planning processes, functional planning, feasibility studies and sketches as well as regulation plans etc. The background is the client's assessment that "The bidder is a very competent architectural practice with extensive hospital experience, and is strongest in the typical architectural tasks."

The assignments are a direct extension of some of C.F. Møller's core competencies and references, covering everything from programming and analysis to the design and delivery of high-profile healthcare projects in Norway, Sweden, Denmark and England, as well as internationally. The framework duration is 2 years, with options for extensions.