TABLEWARE FOR THE FUTURE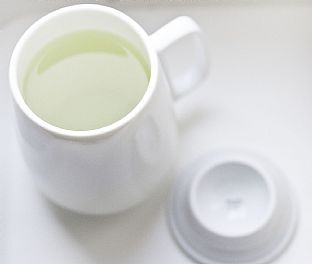 2.3.2015 | The fully designed Ensō tableware designed by C.F. Møller Design and developed in collaboration with Aida has achieved great reviews and is now widely available in retail outlets.
In February 2015, the tableware was presented at the world's largest 'consumer goods' fair: Ambiente 2015 in Frankfurt, with positive acclaim that exceeded every expectation.

"Ensō has the potential to become a new classic. We see the Ensō tableware range as Aida's new Atelier – but at a higher level," says Aida's CEO Peter Maae Jensen.

He believes that the Ensō range is helping to overcome the buy-and-throw-away mentality that characterised the market prior to the financial crisis.

"Today, consumers have a greater appreciation of quality, so we have created tableware that we believe will be viable for many years. We've been setting Danish families' tables for 60 years, and we intend to keep on doing this – in a new way".
Ensō has already been sold to more than 500 shops. "The shops have welcomed the new tableware and the export markets have also shown a lot of interest. So I have clear expectations that Ensō will soon be Aida's most-selling tableware," says Aida's CEO, Peter Maae Jensen.

Functional and emotional design process
In a coming article in the Designbase trade magazine on the subject of C.F. Møller's design process for the new tableware, Jon Brøcker and Michael Colfelt from C.F. Møller Design describe how: "Our approach was emotional and functional at the same time. We wanted to create an evocative range with positive signals, and that was pleasant and inviting to touch."

The starting point for the tableware was the circle. "The circle's curves ensure that the various pieces are pleasant to hold, and whichever angle you view these products from, the soft circular lines are in focus. In the design phase, we had free hands, yet we soon reached agreement with Aida on the basic philosophy behind the tableware."

C.F. Møller Design was thus involved from the first idea to the design, name, logo and packaging, which we are very pleased with. "We had a very wide brief and were allowed to have an opinion on many things, and it's important when you put your soul into a product that you don't just draw the lines on paper, but can follow the project all the way."

In other words, there is emphasis on holistic aspects and functionality, and C.F. Møller Design has already created sketches for additional pieces, for the ongoing enlargement of the Ensō series. "Last, but not least, we wished to create good design that is a pleasure to hold in your hands," they add.