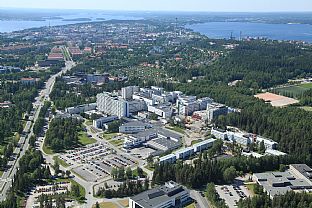 19.3.2018
C.F. Møller Architects wins assignment in Finland
C.F. Møller, together with the Finnish architectural firm Aihio Arkkitehdit, will design Tampere's new adult psychiatric hospital.
Adult psychiatry will move from its old premises at Pitkäniemi Hospital in Nokia to Tampere University Hospital (TAYS), with the exact location to be decided in the spring.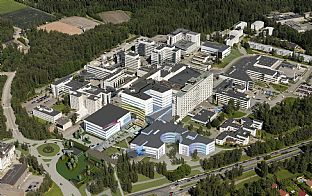 "To be able offer our services and to be part of developing the future of psychiatric care in Finland is a great honour", says Mårten Leringe, architect and partner at C.F. Møller Architects. TAYS' ambition to create healthy, functional and environmentally integrated environments for patients, relatives and staff is well in line with our competence and vision for future care".
Experts in healing architecture
Our team of planners, consultants and architects possesses expertise in all the processes involved in the work on large, complex hospitals, from general plans, user involvement and design to execution and the completed building.

With a broad knowledge of healing architecture and evidence-based design, C.F. Møller creates the framework for health care facilities that best meet the needs of the patient, support the opportunity for relatives to be involved and provide optimal working conditions for staff. We create holistic solutions that are robust both now and in the future - we call it "future proof, holistic hospital planning".

The use of healing architecture and evidence-based design has recently been applied in two of C.F. Møller's projects in the UK. The psychiatric hospitals that are currently being built in Springfield and Tolworth in southwest London.

Future projects
C.F. Møller has a number of health care projects in Europe, including the world's first fully automated sterilisation centre at the National Hospital in Denmark. In addition to this, they have also been engaged for the expansion of the iconic and listed University Hospital RWTH in Aachen, Germany, a project that was won in an international design competition in 2017, in collaboration with the German agency HENN.

Together with landmarks such as Aarhus University Hospital in Denmark, the largest hospital project in Denmark's history, and the winner of the "Best International Healthcare" award in 2017, this underlines C.F. Møller's world-leading position when it comes to delivering health care buildings with cutting-edge design.