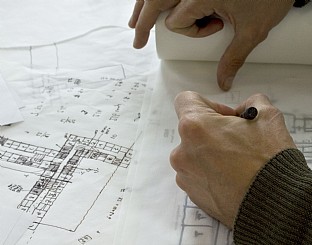 Springfield University Hospital, Gesundheitsplanung
Springfield University Hospital is currently housed in Victorian buildings in South London.
Fakta
Auftraggeber
South West London and St. George''s Mental Health NHS Trust
Adresse
London, United Kingdom
Weitere Kooperationspartner
Cost management services: Gardiner Theobald
The redesign by C.F. Møller Architects of the obsolete psychiatric hospital is based on the results of the latest research into ways of promoting factors that can help to enhance the possibility of getting well, known as Recovery.
The project has been compiled in collaboration with the client, with great focus on user consultation with the clinical departments and service functions, as well as with patients and patient associations.
The Recovery approach does away with a number of old ideas and traditions within psychiatry. In the area of architecture, Recovery means that the facilities must promote the coping ability of the mentally ill. This means, for example, that residents are given single rooms with the possibility of privacy and the ability to lock their own doors, that the common areas support social interaction, and that there is daylight throughout the building and access to fresh air and good outdoor areas.
C.F. Møller Healthcare undertakes the function planning and capacity and activity analyses, compiles the main function programme for the entire hospital, and implements user meetings with the clinical departments. This focus on user involvement in the early planning phase ensures that clinical factors and workflows are integrated right from the start.