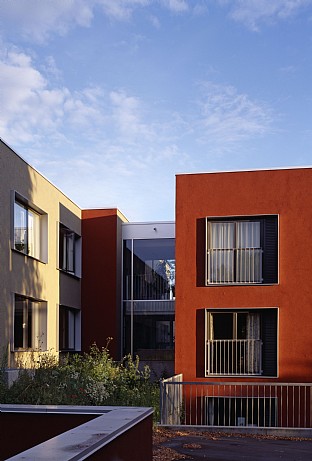 Pflegeheim Aalholmhjemmet
Aalholmhjemmet is a residential home for elderly people originally built in 1970 in two and three storeys with one-room apartments for the residents and service functions in the basement. After the rebuilding and extension, the home accommodates 24 two-room apartments in the existing building and 8 two-room apartments in the extension; in total 32 spacious and modern apartments. At each floor two common living rooms with kitchens are established. Here, the daylight and the furnishing take part in securing pleasant surroundings.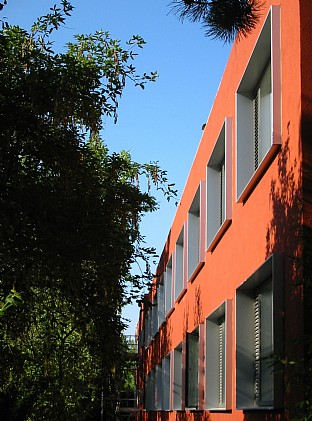 Fakta
Auftraggeber
Boligselskabet AKB
Ingenieur
Crone & Koch Rådg. Ing.
Architekt
C.F. Møller Architects
The most visible change is the new expression of the façades. The old façades of concrete panels are completely covered with a new façade ensuring a low consumption of energy. The original window frames are replaced by separate windows with wide aluminium rabbets reflecting the light into the apartments. Towards the north and the east the façades are painted in a sandy red, while the southern and western facades are painted in a light grey colour. The clear and smooth coloured surfaces create a friendly and straightforward atmosphere.
Gallery