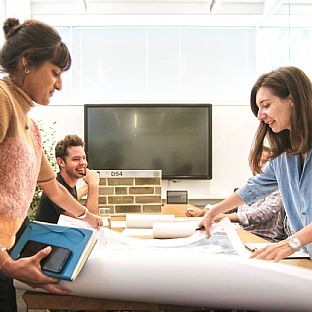 Internship at C.F. Møller
Do you want to work in a company with a flat hierarchy and the possibility of being part of a project like everyone else involved?
At C.F. Møller we are always looking for young talents to join our internship programs that start every February and September. During your internship you can become part of our teams in Aarhus, Copenhagen or Aalborg or join one of our offices outside of Denmark in Stockholm, Oslo, London or Berlin. During your stay you will get the opportunity to experience what it is like to be part of an international architectural company. Furthermore, we offer you a dynamic workplace which encourages innovation and you will be integrated in our projects from your very first day.
From intern to employee
One of our main concerns at C.F. Møller is providing our interns with valuable skills to enable a successful entry into the labour market after their studies. The professional and personal development of our interns is our highest priority and our teams are always aiming to pass on their knowledge and experiences. We are continuously looking for motivated and inspiring talents that remain a part of C.F. Møller even after the internship.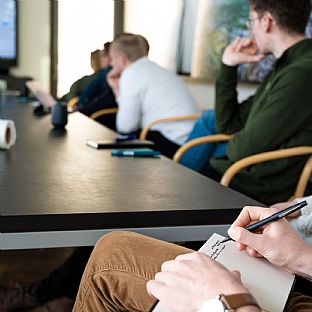 Proces for foreign interns
As a new intern at C.F. Møller Architects, Denmark, there are a number of practical things you need to keep track off, before and after your arrival in Denmark. To make this process easier for you, we have, gathered the various steps that you need to make sure to get done. We will be available if you need help, just as we will enter an ongoing dialogue with you about the various steps.
Process for foreign Interns EU/EEA OR SWISS
Process for foreign Interns non-EU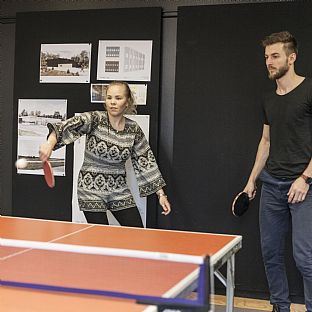 Events and social environment
At C.F. Møller we put a lot of emphasis on a positive social environment at work. If you become an intern in our company, you will become part of a group of interns from your very first day, some of them coming from all over the world. Creating a team spirit and a feeling of community is our priority. To foster the social atmosphere at C.F. Møller, we regularly organize Friday bars, study trips and a Christmas party for the whole company.