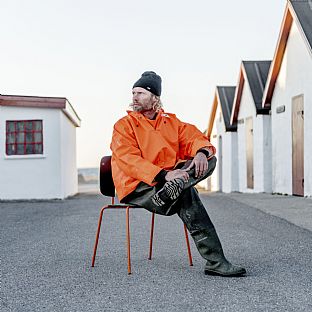 Product Design
C.F. Møller Architects' design team collaborates with Danish and international companies on the design for buildings, their surroundings, and the lives lived in them. This can be in the form of products, processes, services or experiences. This can also include interior design tasks originating in our own or in others' projects.
Over the years, the concept of design has developed and expanded based on, among other things, digitalisation and the challenges confronting our world. We have organised our practice with a flexibility and inclusiveness that responds to these changes and makes it possible to adapt the process, activities and product to the scope of our assignments.

We organise the process according to the objectives, content and scope of the individual task and put together the right team, which is supplemented as necessary with colleagues from our departments with particularly relevant professional expertise or knowledge of the local market.
In our practice we build upon Scandinavian design traditions and aim to achieve a simple and clear expression with a focus on function, aesthetics and communication. We challenge habitual thinking and seek new opportunities based on the users and often in collaboration with them. We approach all tasks openly and humbly and, in close dialogue with our partners, focus on creating usable, sustainable and original design solutions of long-term sustainable quality at the right price.
C.F. Møller is behind a wide range of design solutions in the form of furniture, products, building components, design strategies and concepts, interiors, specialist fixtures and other interior design elements.