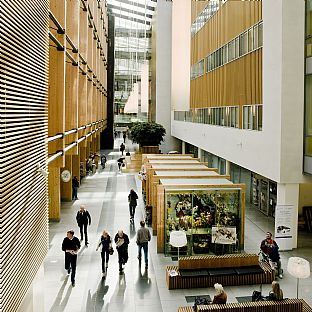 Healthcare
C.F. Møller Architects works with hospital projects all over the world. Our team of health planners, consultants and architects possess expertise in all the processes involved when working with large, complex hospitals - from master plans, user consultation and design, all the way to the implementation and the completed building.
How do you create clarity in a hospital complex the size of a town?
How big might a hospital be in twenty years' time?
How do you involve 500 hospital staff to help create the optimal workplace?
How do you create the best working practices, so that the hospital can deliver optimal care and apply its resources in the most efficient manner?

It is complicated tasks like these to which C.F. Møller Architect's team of health planners and architects helps the client to find a solution.

C.F. Møller solves tasks in operating and capacity planning, health planning, function planning, organisation planning, logistics, user-driven innovation and models for the planning and dimensioning of hospital projects.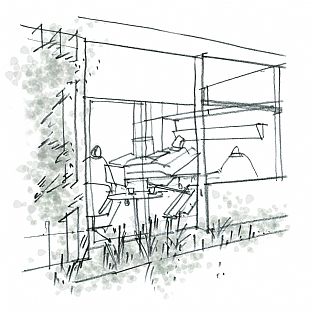 C.F. Møller consultants are trained in planning, finance, logistics, project management and organisation, and all have extensive experience with the health sector.

Together with the architects' knowledge of healing architecture and evidence-based design, C.F. Møller Healthcare creates the framework for health care buildings that best meet the patient's needs, support the involvement of relatives, and create optimum working conditions for staff.

We create holistic solutions that will be robust both now and in the future - we call it future-proofed holistic hospital planning.
Meet Head of Healthcare
Maibritt Dammann, Architect & Associate Partner