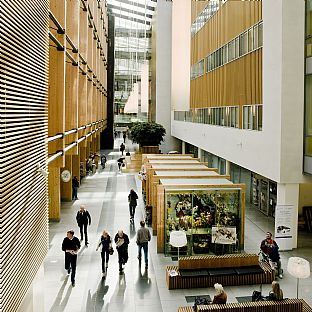 Healthcare
C.F. Møller Architects is a leading architectural firm in Scandinavia renowned for its innovative and pioneering healthcare projects.
We believe that major hospitals play a crucial role in a welfare society by fostering a strong sense of community in welcoming and spectacular surroundings. Hospital buildings serve a purpose beyond mere functionality, reflecting our belief that we are all equal with shared thoughts, hopes, and concerns.
Our holistic approach to design is inspired by our Scandinavian values and emphasises social, economic, and healing aspects of architecture. Our century-long legacy of award-winning projects in the Nordic region and beyond has established a unique and recognized healing philosophy. We see a healing environment and efficiency as interdependent partners. Our architectural quality is driven by our values and welfare society, and we prioritise optimal daylight conditions, carefully selected natural materials and surfaces, and integration with landscape design and greenery.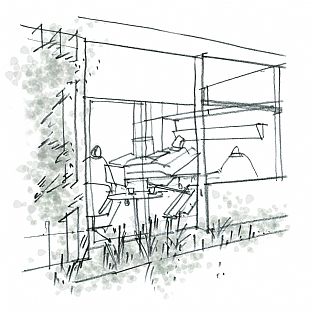 Our work is grounded in a holistic design approach that incorporates environmental awareness, resource efficiency, healthy project finances, flexibility, efficiency, social responsibility, user inclusion, accessibility, and good craftsmanship as essential elements. This approach is based on a proven methodology that we have developed over time and involves seven key themes: sustainability, user involvement and integrated design, healing architecture, clear wayfinding, flexible and generic clinical structures, efficient workflow, and cost efficiency.

The team consists of healthcare specialists who work in local offices, across countries, and in different markets, united as an international professional community where we share and gain expertise across the board, all with the common purpose of improving life for people and planet.
Meet Head of Healthcare
Maibritt Dammann, Architect & Associate Partner