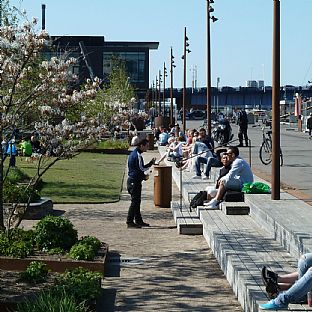 Landscape & Urbanism
C.F. Møller works on the basis of a strong professional vision of creating functional and beautiful urban plans and landscape spaces for the present and future. As part of one of the largest architectural firms in Scandinavia, the department possesses all the necessary technical and organisational skills - and the expertise to solve tasks irrespective of their size or complexity.
C.F. Møller has an independent, highly specialised landscape department with academically trained planners and landscape architects.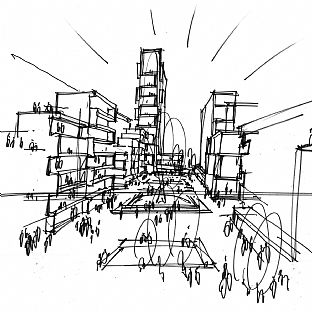 C.F. Møller solves tasks at all levels, from landscape consulting and the design of large-scale infrastructure projects such as state and municipal roads, to the formulation of strategies for urban development and renewal, and the concrete design of urban spaces such as harbour promenades, traffic areas, parks, urban streets, squares and plazas - both in connection with new construction and renovation.
Every task is different: Size, identity and location. Landscape, buildings and traffic structure. On the basis of an analysis of the urban and landscape character of a location, we strive to develop the special landscaping idea that will provide variety and experience, but which is also beautiful and durable.

The projects are in tune with the practice's overall creative idiom - the clear, the simple and the unpretentious. We emphasise solutions that are imaginative and poetic, but also functional and reliable, created in collaboration with the clients and users.
Meet Head of Landscape Sweden
Jelmar Brouwer, Landscape Architect lar/msa