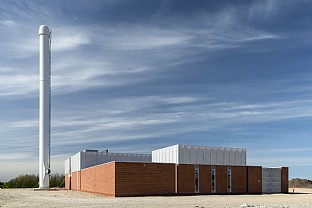 AUH, Transformer Stations
To supply the new University Hospital in Aarhus (DNU) with auxilliary back-up power, two independent 60/15kW transformer stations have been established in the hospital's landscaped surroundings. The design picks up on the main design choices of the DNU project, including the use of a brick base and a lighter superstructure, and the courtyard-type layout lends a discrete, uncluttered appearance to the technical installations while allowing easy operations and maintenance.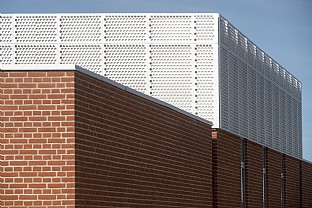 Fakta
Ingenieur
Rambøll Danmark, Alectia, Søren Jensen engineers
Architekt
Design architects: C.F. Møller Architects in collaboration with Cubo Arkitekter; executive architects: Arkikon
Landschaft
Schønherr Landskab
As part of the DNU consultancy group, C.F. Møller has developed the concept design of the stations.