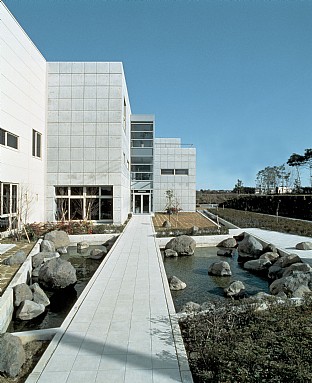 Grundfos
Grundfos is a world-wide manufacturing company, and since the nineteen-sixties, C.F. Møller Architects has assisted Grundfos with design and project planning for a wide range of the company's buildings in Denmark and abroad.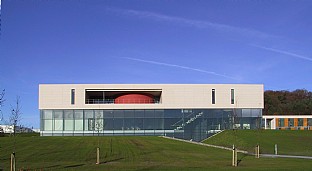 Fakta
Adresse
Denmark, United Kingdom, Saudi Arabia, USA, Czech Republic, Japan
Architekt
C.F. Møller Architects
Landschaft
C.F. Møller Architects
With branches around the world in approximately 50 countries, C.F. Møller Architects has been involved in creating a wide range of facilities on locations in Europe, Asia, America as well as the Arabian Peninsula, from production and administration to development and research.
The company's headquarters in Bjerringbro, Denmark is today virtually a town in itself, with an administration block, production facilities, research and development facilities, training buildings, staff facilities, etc. The company headquarters includes the Poul Due Jensen Academy, which consists of a learning centre and a 42 room dormitory. From the approximately 50 Grundfos subsidiaries around the world between 800 and 1000 employees will be visiting the academy each year.
Gallery