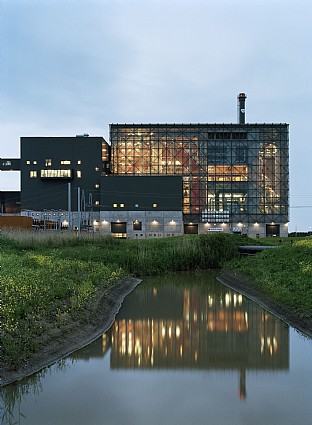 Heizkraftwerk Gärstad
The new incineration plant is an extension to the existing Gärstadverken district heating plant, and is located right beside European Highway 4. This high-profile location places high demands on the architectural design of what is perhaps Linköping's most visible building.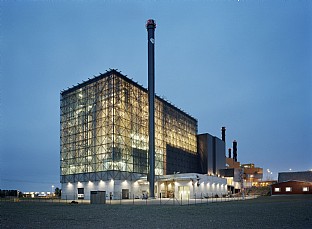 Fakta
Auftraggeber
Tekniska Verken i Linköping AB
Adresse
Linköping, Sverige
Bauausführung
NCC Construction Sverige AB
Ingenieur
Structor Hultén Stråth AB, Örebro genom Per Åkerling
Architekt
C.F. Møller Architects (ehemals Berg Arkitektkontor, seit 2007 ein Teil von C.F. Møller Architects)
Landschaft
NOD-naturorienterad design AB / Stadspartner AB, Linköping
Preise
Nominated for the Swedish Steel Design Award. 2007
The main building covers 115 x 31m and is 45 m tall. It is largely built up of glass, exposing the primary processes - the furnace and the gas purification plant - partly as part of the architectural expression, and partly as a pedagogical element. The openness of this building contrasts with the other lower and more closed-off buildings.
Gallery