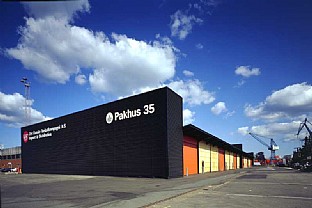 Port of Aarhus, Warehouse 35
Warehouse 35 is a timber warehouse, built on the basis of a simple and typical steel frame cross-section, resulting in a column-free floor area.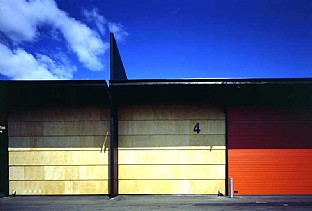 Fakta
Architekt
C.F. Møller Architects
The steel frame is clad partially with corrugated steel, partially with birch-veneer panels, which combine with large orange doors to give the building a distinct appearance. The birch veneer panels are overlapping, creating a stepped facade widening towards the top. A large, slightly inclined, overhang reduces the visual impact of the pitched roof, and shelters the doors and wooden panels.
Gallery