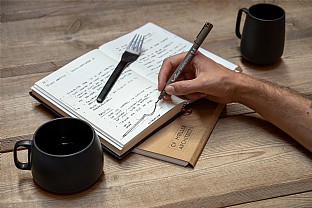 Ensō tableware
Ensō is a complete set of tableware, made respectively in the whitest glossy porcelain and matt anthracite grey stoneware.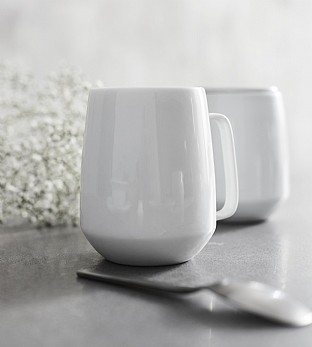 Fakta
Preise
German Design Award, Special Mention. 2016
Ensō is Japanese for circle: Whether you view a cup from the side, top or bottom, the circle is a leitmotif for the design expression. The design has Chinese and Japanese influences. For example, the cups are small – a clear reference to the traditional Japanese tea ceremony.
The intention has been to create porcelain which is both beautiful and practical. Ensō's soft curves simply beg you to enfold the tableware in your hands.
The Ensō tableware set contains everything needed for hot drinks: a small cup - perfect for espresso or Japanese green tea - an ordinary coffee/tea cup, and a thermal cup without a handle. There are plates in three different sizes (190mm, 220 mm and 260 mm), a cereal bowl (220 mm) and a serving dish.
The design is certain to become synonymous with practicality: The cups – clearly inspired by wine glasses – are more enclosed than usual in order to retain heat and aromas. The cups also have lids, which double as egg cups. There is only one saucer, which matches all three types of cup. Saucers and plates can also be used as bowl lids, for example, when storing food in the refrigerator.
The rounded design makes this tableware particularly easy to clean.
Gallery