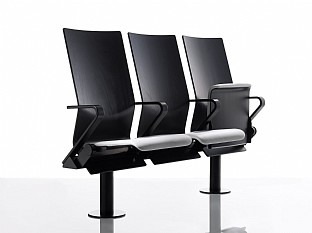 Wave
A waving back has named the auditorium seat Wave designed for the Skeie, a leading manufacturer of fixed seating furniture to the sectors of education and entertainment.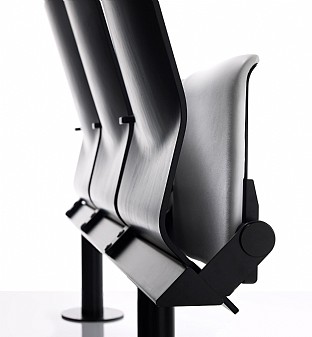 Fakta
Hersteller
Skeie Seating AS
Product Design
C.F. Møller Architects
Preise
The Award for Design Excellence, Norwegian Design Council. 2010
Red Dot Design Award. 2010
The design of the chair is Scandinavian and simple, suited for the architecture of today - it has been used in the Memorial Museum on Ground Zero in N.Y. Wave is a chair, that provides a high level of design and comfort. The chairs are mounted on a very strong triangular steel bar and hold - despite the clear and characterful design - all the possibilities for variation and customizing demanded by this type of furniture. The seats can be mounted with a desk and are available in different combinations of wood and textiles.
Gallery