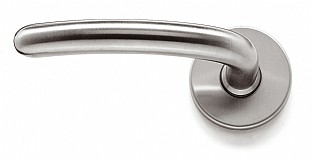 Randi-Line Coupé
Classic range of door and window handles, available in matt brushed stainless steel or polished brass.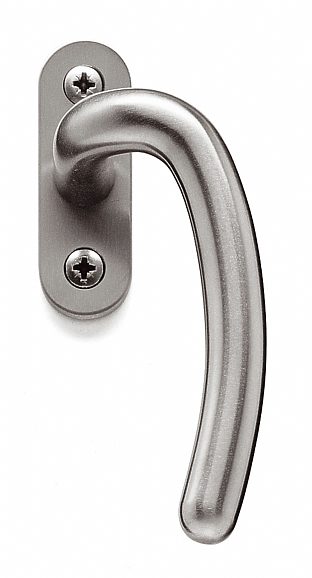 The slim and harmonious curved shape of the Coupé handle appeals to both hand and eye. Elements in the range include escutcheons and backplates. Every element reflects the clear, simple lines of the design to create a flexible range which grants the architect freedom to create his own unique solution.
The range was the first of a series of cooperative projects between Randi and C.F. Møller and was developed for Skejby Hospital. Thanks to its timeless design, the door handle has become a modern classic.
The range is available in two price/quality variants (Randi Line/Line 18), which allow the architect freedom to differentiate between zones in the same structure while maintaining a unified design approach, e.g. choosing different but similar door handle designs for a main door and secondary doors, respectively.
Gallery