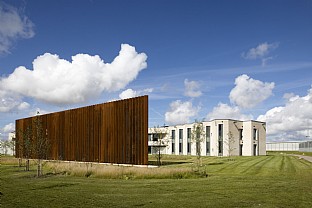 Storstrøm Prison
Storstrøm Prison is the setting for the world's most humane and resocialising closed prison, with architecture which supports the inmates' mental and physical well-being and also ensures a secure and pleasant workplace for employees.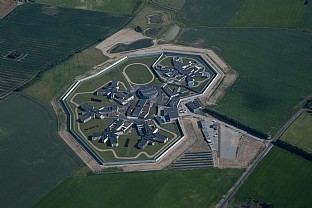 Facts
Client
The Danish Prison and Probation Service
Competition
1st prize in architectual competition. 2010
Client consultant
Alex Poulsen Arkitketer, NIRAS
Architect
C.F. Møller Architects
Landscape
Marianne Levinsen Landskab
Collaborators, other
CRECEA aggebo&henriksen
Awards
1st prize in architectual competition. 2010
One of the project's major architectural challenges is for the high-security prison, which can accommodate around 250 inmates, to be less institutionalised.
The overall architectural intent is to create a facility that echoes the structure and scale of a small provincial community. This will ensure a familiar and varied experience of the prison environment and keep the prison's institutional atmosphere to a minimum. The townlike structure also resembles the surrounding villages, and is thus a natural element of the landscape.
To create further variation, facades and roof ridges are angular in different ways and the facade materials alternate between light-coloured bricks and a combination of concrete and galvanised steel – all durable materials which weather beautifully and do not need much maintenance.
The cells are gathered in units comprising four to seven cells, placed around a social hub. The units have access to a living room area and a shared kitchen, where the inmates prepare their own meals. The living room areas are decorated in colours which are less institutional, just as structurally-integrated art and artworks created especially for the prison can be found throughout the prison.
Daylight is important for people's well-being and each cell has daylight flowing in from two windows, from where the inmates also have views of the surrounding landscape and the sky. Physical activity is also important for the inmates' mental social welfare, and both indoors and outdoors, there are opportunities for sport, games and physical exercise.
Gallery