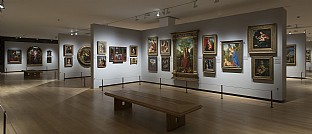 The National Gallery London, Gallery A
The National Gallery in London is one of Europe's most important museums. It houses the British collection of older Western European art from the 13th to the 19th century. The museum was founded in 1824 and is located on Trafalgar Square in a neo-classical building.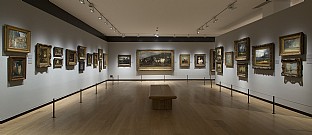 Fakta
Auftraggeber
The National Gallery
Adresse
London, United Kingdom
Bauausführung
Fairhurst Ward Abbots
Ingenieur
Andrew Reid & Partners (MEP), Alan Baxter (structural)
Architekt
C.F. Møller Architects
The new Gallery A opens up a lower-floor space to visitors, turning a former storage space into a new permanent gallery featuring some 218 works by artists from the 13th to early 20th centuries. Room A, as it was formerly known, was built in 1975 and used to store paintings for show on the main-floor galleries.
C.F. Møller worked with the National Gallery's design team on the project that has transformed the formerly labyrinthine space into an elegant gallery with state-of-the-art lighting, subtle wall colouring and a choice of paintings divided into three sections - Renaissance, Baroque and post-1800 - featuring works by artists such as Botticelli, Emile-Jean-Horace Vernet and the Barbizon School.