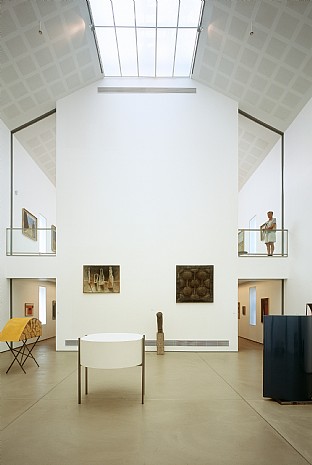 Vendsyssel Art Museum
Vendsyssel Museum of Art is housed in a converted clothing factory, built at the end of the nineteenth century. The conversion has transformed the highly detailed industrial building into a simple and straightforward cultural building which unites the style of the past with a contemporary expression.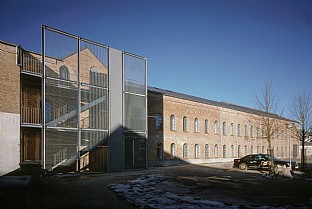 Fakta
Auftraggeber
Vendsyssel Museum of Art
Wettbewerb
1. Preis im Wettbewerb nach Prekvalification. 1996
Ingenieur
Peter Korsbæk A/S
Architekt
C.F. Møller Architects
Weitere Kooperationspartner
Balslev A/S
Preise
Hjørring Municipality Building Award. 2004
1. Preis im Wettbewerb nach Prekvalification. 1996
The simplification has occurred through, for example, removing protrusions in the facade, eliminating historic details from the rooms, and covering the windows with large, pure surfaces which provide room for art. The building has also been given a modernist layer, for example with a rectangular steel entrance hall.
A wish for more exhibition space led to plans for an extension. The extension will not alter the expression of the existing development, as it is located beneath ground level. Access is via a glass prism in the museum courtyard, which, together with the skylight windows, illuminates the exhibition halls. At the same time, the glass creates a visual link between the main building and the extension.
Gallery