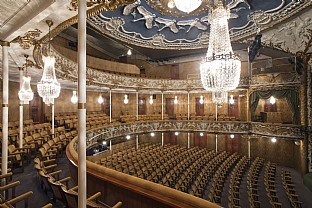 Aarhus Theatre
Since 1955 C.F. Møller Architects has been involved in numerous extensions, maintenance and refurbishment work of the original 1900 theatre by Hack Kampmann.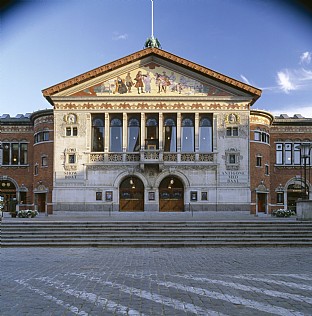 Fakta
Auftraggeber
Aarhus Teater
Ingenieur
Søren Jensen Rådgivende Ingeniørfirma
Weitere Kooperationspartner
Keramiker Lars Kähler
The theatre distinguishes itself by its very characteristic "Art Nouveau" architectural style. Most recently extensive conservation works was done in the main theatre space and modernised technical facilities were added. Also a new café was designed in the north wing of the building. At present an extensive renovation of the second largest stage at Aarhus Theatre, Scala, including the public areas around Scala, is taking place.
Gallery