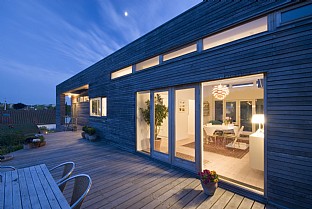 Villa - Råhøj Allé
The villa lies on a sloping L-shaped site in a dense, old single-family neighbourhood, with view to the forest and the open landscape.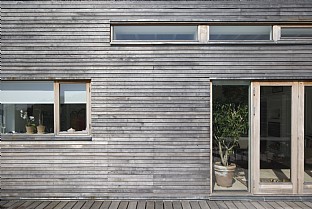 Facts
Construction
Murerfirmaet Sejer Christensen A/S AP Tømrer & entreprenør
Engineering
Tækker Rådgivende Ingeniører A/S
Architect
C.F. Møller Architects
Landscape
C.F. Møller Architects
The house fits naturally into the site with two stories toward south and one toward north, and appears as a wooden volume with differentiated heights and incisions, sided with varied thicknesses of oak slats.
The interior is of brick with white surfaces and a spatial sequence with varied ceiling heights.
Gallery