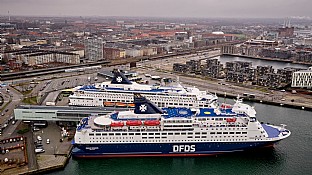 DFDS Domicile, Tenant Adviser
C.F. Møller Architects provide tenant advice to DFDS and help ensure that DFDS's new head office at Marmormolen in Copenhagen will support the activities of DFDS and create the best possible setting for the company.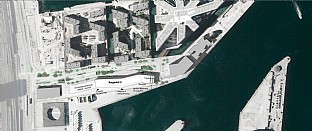 Facts
Address
København Ø, Denmark
Architect
Tenant adviser: C.F. Møller Architects, Architect: PLH Arkitekter
The project client Pensiondanmark is building the 12,500 m2 domicile at Marmormolen to accommodate DFDS's head office. As a tenant advisor for DFDS's new domicile property, C.F. Møller Architects provide advice for all branches of architecture. C. F. Møller Architects help formulate the specifications for the new domicile and translate DFDS's visions and goals into requirements and success criteria for the project.
C.F. Møller Architects will monitor that the tenant delivers the agreed head office designed to provide an optimum setting for 700 DFDS employees from 40 countries, where experienced as well as young and future staff generations may thrive and find inspiration for collaboration, innovation and development. This advice includes analyses, assessments and recommendations for the quality and strategy of the architecture. In addition, the advice includes the allocation of land, accessibility, fittings and general quality assurance of buildability and assessment of operation and maintenance.
Sustainable domicile
The building design finds its inspiration in the structure of cruise ships and will be a flexible property comprising floors from the ground floor to the fifth floor as well as a basement and parking. The two lower 'decks' of the building will become parking, while its three upper decks will include offices and meeting rooms, a restaurant and a two-tier auditorium accommodating 300 persons. Roof terraces will be built on the top two floors of the building overlooking the harbour at Nordhavn. The building is expected to have sustainability certification meeting DGNB Gold standard.