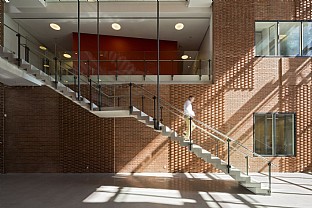 Danish Technological Institute, DMRI
DMRI is a leading international centre of excellence and developer of innovative solutions for the meat industry. In its new settings at the Danish Technological Institute, the centre and its 120 employees are able to push development of better and healthier products even further in state-of-the-art research facilities - some of the world's most advanced in food production.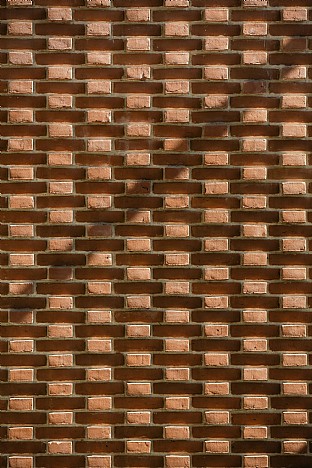 Facts
Client
Danish Technological Institute
Construction
Pihl and Enemærke & Petersen
Architect
C.F. Møller Architects
Landscape
C.F. Møller Architects
The new facilities include a research abattoir complete with cooking and smoking, integrated robotic workshops, ultra-modern microbiological and chemical laboratories (including laboratory facilities for the study of the occurrence of pathogenic bacteria in meat production), as well as offices and meeting facilities.
The centre is part of the Danish Technological Institute, built in the 1970s. The complex is laid out in a spiral shape in a green landscaped setting, and the individual institutes are designed in a simple and austere architecture with red brick and exposed concrete lintels. The new building is based on the same simple design idiom, but with more modern twists such as using pre-fabricated brick reliefs, and incorporating bay windows.
A large atrium facilitates extrovert and open collaboration across the organization and connects the complex' two blocks. Already on arrival, customers are presented with the company's activities, via glazed openings in the lobby, revealing workshops and office space.
Gallery