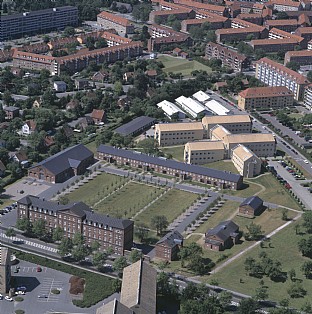 Incuba Science Park, Gustav Wieds Vej
The Science Park Aarhus, Denmark consists of a flexible laboratory and teaching complex which houses development projects being carried out jointly by researchers in the public and private sectors respectively. The laboratories are designed to comply with requirements for genetic engineering class 1-3.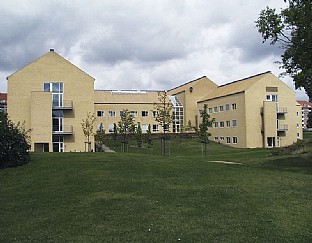 Facts
Client
Forskningsfondens Ejendomsselskab A/S
Engineering
Søren Jensen Rådgivende Ingeniørfirma
Architect
C.F. Møller Architects
The Science Park is located near the University of Aarhus with a view to promoting collaboration with the research and development activities taking place at the University. The design and materials of the Science Park are also very similar to those of the University. The blocks are simple and well defined, with yellow-brick facades and yellow-tile pitched roofs.