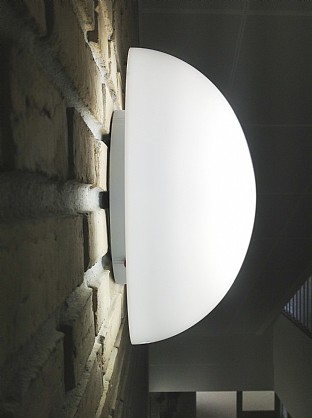 LP Cupola
LP Cupola is a contemporary and maintenance-free reinterpretation of the fitting originally designed for the University Park in Aarhus, Denmark, which is known to unite some of the best aspects of functionalism with a strong Danish tradition focusing on design and materials.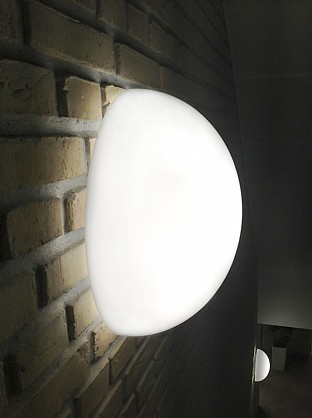 Facts
Manufacturer
Louis Poulsen Lighting A/S
Product Design
C.F. Møller Architects
The original dome shape designed in the 1930s is preserved while the LED light sources, design and production represent the best of the latest technology.
LP Cupola is specially designed as a maintenance-free fitting. The LED panel is expected to burn for 50,000 hours. The designers' focus was on minimising conventional challenges related to condensate, dust and insects. The outer shade is, for example, "twin hulled" and made in shockproof opal acrylic. The shade is raised from the rear panel of the fitting to create free passage into and out of the lamp.
The wall-mounted version is suitable for outdoor and indoor use, while the pendant is for indoor use only.
Gallery