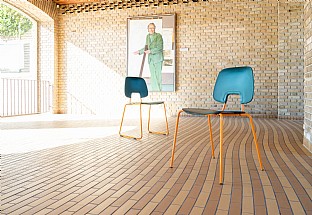 R.U.M. chair
R.U.M. (ReUsed Materials) is a sustainable chair with a plastic shell made of fishing nets collected from the world's oceans.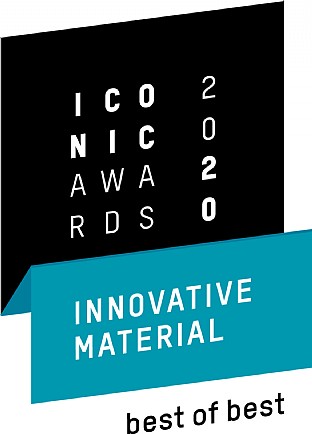 Facts
Product Design
C.F. Møller Architects
Awards
Green Idea of the Year, awarded by the interior design magazine BO BEDRE's Design Awards.. 2022
German Sustainability Award Design - Nominee. 2020
Green Product Award. 2020
ICONIC AWARDS: Innovative Architecture - Winner. 2020
ICONIC AWARDS: Innovative Material - Best of Best. 2020
Sustainable Interior Design Awards. 2020
The stacking chair has been designed through initial sketches in line with the circular economy, with a seat, back and pipe shoe fashioned from granulated fishing nets mounted on a steel frame.
The major challenge has been to translate sustainability into a new and durable expressive design content. The solution is the visible and self-explanatory interfaces between frame and plastic shell, that both signal and promote reusability of new chairs or other products.
The distinctive linkage between frame and shell is such that the shape of the seat and the back, together with the geometry and proportions of the frame, provide the optimum seating comfort. The point where the back and frame meet has been designed as a well-positioned and ergonomic grip, making it easy to handle the chair and move it around with your hand. This feature simultaneously creates a playful and stylized wave motif when the chairs are placed in rows.
R.U.M.'s expressive content – seen as friendly, subdued and functional – has been rounded off by the Nordic design tradition. This expressive content is to be seen in the gently curved, organic shapes of the seat and back, which send out a friendly greeting to the beach pebbles and the sea, which R.U.M. is helping make that little bit cleaner.
Gallery