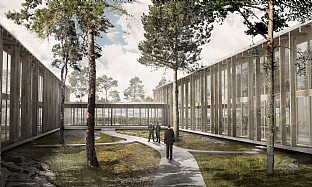 Tofta shooting range
The Swedish Armed Forces are in the process of expanding their capacity with new premises of 24,500 m² for military facilities on the Baltic island of Gotland.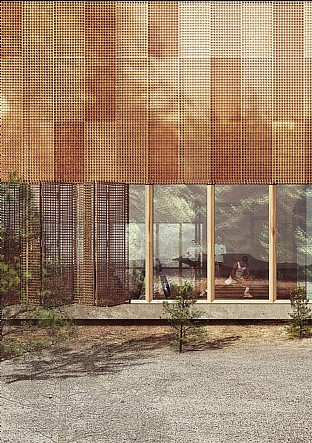 Facts
Client
Fortifikationsverket
Competition
1st prize in competition. 2016
Construction
Peab & Skanska
Architect
C.F. Møller Architects
Awards
1st prize in competition. 2016
New offices, training and fitness facilities, screen roofs and workshops for motor vehicles and guard building are on their way for the Swedish Armed Forces. The new facilities are a part of a new unit on Gotland consisting of two companies specializing within engineering and tanks.
The objective of the design proposal was to create a simple, highly visible structure taking into consideration the surroundings and existing cultural heritage of the location. The aesthetics are based on the concept of camouflage, as the buildings reflect and imitate their surroundings.
Light plays a key role in the buildings. Daylight and close contact to nature are intended to ensure pleasant conditions for the staff and visitors. Acoustics and a healthy working environment are very much in focus, with meeting areas and space for social interaction given high priority by the client. Flexibility is also important, and the choice of materials makes the flexible use of available space to allow the buildings to adapt to changing requirements over time.
Gallery