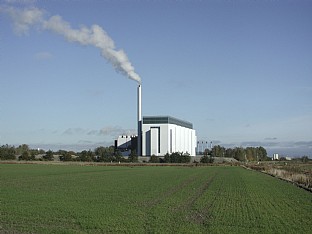 Reno Nord
Renovation and new building of the Reno Nord incineration plant in eastern Aalborg. The project consists of a new oven-line, remodelling of the existing plant, and extension of the administration wings.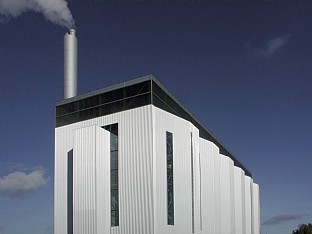 Facts
Size
3,000 m²/126,000 m³ new build
Competition
1st prize in competition. 2002
Architect
C.F. Møller Architects
Landscape
Landskabskonsulenterne a/s
Awards
1st prize in competition. 2002
The new appearance of the plant is structured in three elements: A base of dark concrete, and a middle part of light steel panels, with a facetted, angled facade responding to different viewpoints. The top part is a large, horizontal skylight which improves daylighting in the plant itself, and lets the building change appearance day and night.
Gallery