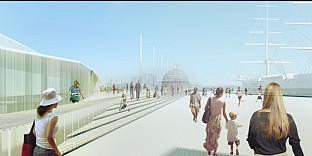 Cutty Sark Gardens
Cutty Sark Gardens is one of very few public open plazas in direct contact with the River Thames.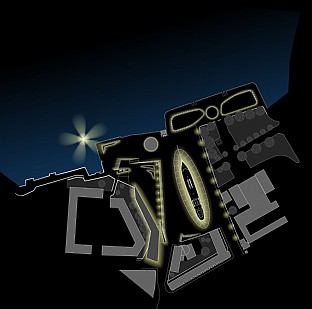 Facts
Architect
C.F. Møller Architects
Landscape
C.F. Møller Architects
Awards
2nd prize in design competition after Prequalification. 2009
The Gardens form the setting for the Grade I listed Cutty Sark ship and the Grade II listed Rotunda of the Greenwich foot tunnel. These are the two 'positive' spatial elements in an open landscape. Our competition proposal keeps the space around them as uncluttered and simple as possible, for reasons of flexibility in accommodating a variety of events/activities, preserving views and promenades, and most importantly to avoid any conflict or competition with the ship or the rotunda.
While keeping the Gardens as open as possible, we subtly define two zones within the space: the raised area above the carpark is bordered by a new mixed use café and retail development. There will be outdoor seating here in good weather; and opportunities to eat, drink and relax, while enjoying one of the most spectacular settings in London.
The lower part of the Gardens is necessarily left as an open public space, to accommodate the peak pedestrian flows and circulation from Greenwich Pier, around the Cutty Sark and to/from the Town Centre. This strategy conforms with the special uses of the Gardens during the London Marathon and on festival days.