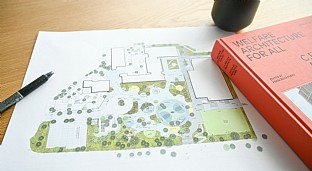 Schoolyard and park in Edsberg
New schoolyard for Edsberg School in Sollentuna Municipality in Sweden with a focus on increasing the attractiveness and safety of the area. Central Edsberg has also been given a new park and activity area, which can be used both during and after school hours.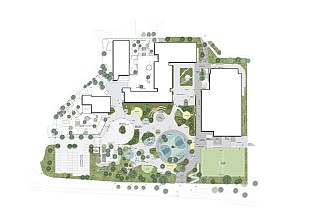 Facts
Address
Sollentuna, Sweden
Landscape
C.F. Møller Architects
As part of the goal to achieve zero vulnerable areas in Sollentuna 2030, Sollentuna Municipality has started to develop Edsberg. Due to the existing schoolyard did not meeting the pupils' needs for a safe, equal and experiential environment, it has been renewed and refurbished. The project is an important effort to attract activity to the area and to offer pupils and other residents an inviting meeting place, not least to reinforce safety in the area. The new schoolyard and park have been built around Edsberg School and on the areas down towards Danderydsvägen. Edsbergsskolan is a municipal primary school for grades 7-9 with special education needs and has about 600 pupils.
Broad and varied programme
The schoolyard and park have been given a strong and clear design concept that makes the site a strong identity environment in Edsberg that is inviting and inclusive. The schoolyard and the park have functions that can be used both during and after school hours. Programming has been done with special attention to gender equality aspects, creating both formal and informal activity opportunities. Formal team games such as football and basketball have been given imaginative and creative variations, making it easier to try-out and play in smaller groups. Different types of meeting places have also been created, both quieter places, called lounges, and places for socialiing and meetings. The special needs school has its own separate outdoor area.
The schoolyard has clearer boundaries and entrances to neighbouring areas, such as Edsbergs torg. In addition, a clear pedestrian route has been created between Edsbergs torg and Danderydsvägen.
During the design process, dialogues were held with students and teachers at Edsberg School.
Gallery