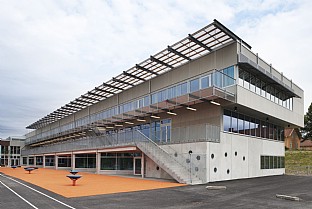 Älvstranden Education Centre
Ålvstrand upper-secondary college has undergone an extensive renovation of the existing buildings, and a new extension has been added, with the intention of creating a new educational centre for Hagfors Kommune.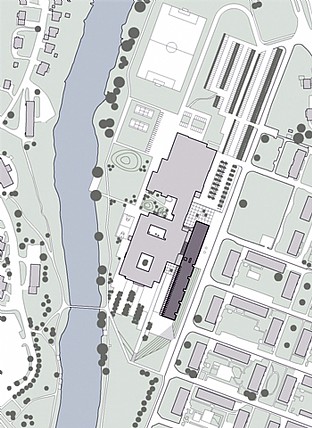 Facts
Client
Municipality of Hagfors
Size
7,000 m² new building, 8500 m² rebuilding
Competition
1. prize in architectural competition. 2006
Construction
NCC Construction Sverige AB
Architect
C.F. Møller Architects in collaboration with LLP Arkitekter AB
Landscape
Nivå Landskapsarkitektur AB
Awards
1. prize in architectural competition. 2006
The centre integrates lower school, middle school, upper-secondary, adult education, a public library, a music school and a day care centre in one coherent campus. The centre provides communal facilities for all users including auditoriums and lecture theatres, canteen facilities and a café. The centre has a capacity for 1000 students and 150 staff.
The overall concept behind the renovation and extension is to create an overview and to give each unit its own identity. The characteristics of the new education centre is bright rooms and strong colours creating a recognisable identity for the entire centre.
Gallery