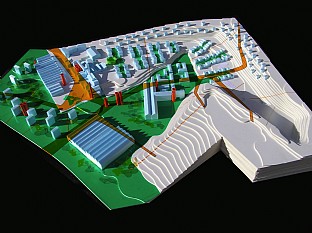 Eternitten
Eternitten was a major employer in Aalborg for almost a century until the factory closed in 2005. C.F. Møller Architects has compiled a visionary plan which proposes building 340 dwellings and approximately 100,000 m2 of commercial and educational property on the 360,000 m2 industrial site, partly utilising the former industrial buildings.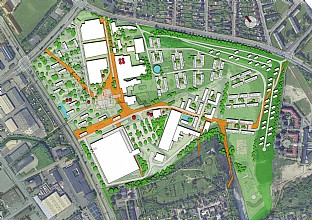 Facts
Competition
1st prize in competition. 2005
Architect
C.F. Møller Architects
Landscape
C.F. Møller Landscape
Awards
1st prize in competition. 2005
The plan takes its starting-point in the distinctive landscape, where a flat river delta meets the chalk hills of the surrounding area. The site is partitioned with a simple rural landscaping division into "Parkbyen" (the Park Town) and "Bjergbyen" (the Mountain Town), each with its own distinctive character.
Gallery