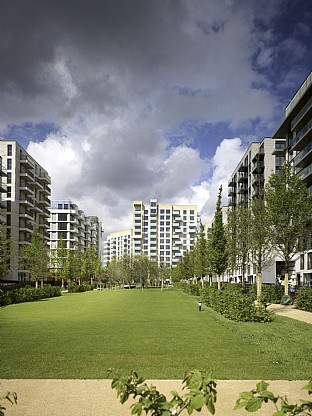 Athletes Village, plot N13 London Olympics 2012
C.F. Møller is one of the 16 international architectural firms that have helped to create the new Olympic Village in London, first to house the athletes and now to be the home for 10,000 people and revitalize one of the rundown areas of the city.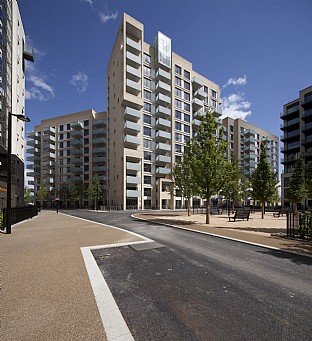 Fakta
Auftraggeber
ODA (Olympic Delivery Agency), LendLease
Adresse
London, United Kingdom
Fläche
20.000 m², 185 Wohnungen
Wettbewerb
International architectural competition. 2008
Bauausführung
GallifordTry
Ingenieur
WSP (structural), Hoare Lea (MEP)
Architekt
C.F. Møller Architects
Landschaft
Vogt Landscape Architects (public realm), C.F. Møller Architects
Preise
Civic Trust Awards. 2014
International architectural competition. 2008
The new area of dense apartment buildings creates 2,800 new sustainable city dwellings as well as shops, restaurants, and parks on street level. C.F. Møller was appointed the project - from a total of 434 international companies in the initial design competition - to design one of the initial 11 residential developments.
C.F. Møller's project, totaling 185 sustainable housing units, sits in a prominent position and forms a gateway to the new East Village. The design uses variation in scale and height to create a visual identity for the four interlinking apartment buildings, at the same time ensuring maximum flow of daylight to all housing units.
The housing units achieve Code for Sustainable Homes Level 4, this due to the low energy consumption and further energy saving measures such as heat recovery systems. At the same time sustainability is ensured through the careful choice of good quality and durable materials. The handmade Petersen Brick façades have been crafted to age beautifully and lend a sense of permanence and solidity to its setting.
Gallery