TGS - Technology Center, Berlin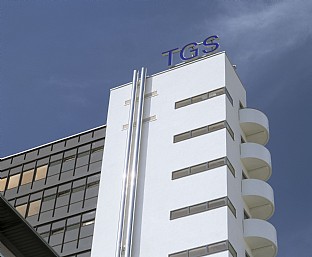 Client
Berliner Landesentwicklungsgesellschaft mbh & Co. Grundstücks KG.
Address
Berlin, Germany
Size
30000 sqm
Year
1994-99
Competition
1st prize in invited, international competition. 1994
Technology and research centre in central Berlin with offices and laboratories for newly started firms in the field of technology. The arrangement of building volumes makes the technology park legible as a modern interpretation of the 20's functionalist architecture of Berlin.
Team
Architect
C.F. Møller Architects
Collaborators, other
Statik: Eilers und Vogel D 30659 Hannover
Teknik: CBF Berlin D 12053 Berlin
Awards
Bauherrenpreis 2001 awarded by Berlin Treptow-Köpenick. 2002
1st prize in invited, international competition. 1994
References
2000 Arkitektur DK #4, p. 192-197
1999 Tom Danielsen, Klavs Hyttel and Mads Møller: Fugls Højde, p. 60-61