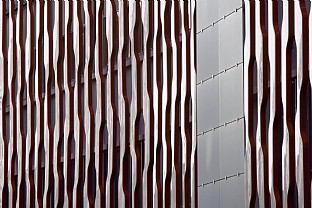 The Amager Centre
The new facade concept for Amager Centret is an element in the renovation of this 1970s shopping centre, which up till now has had a concrete facade.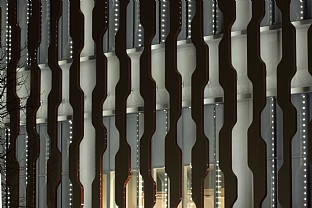 Facts
Client
Steen & Strøm Danmark A/S
Construction
JDN-Entreprise
Engineering
Rambøll (Køge)
Architect
C.F. Møller Architects
The idea was to strengthen the centre's identity with a new distinctive facade made up of varying slats which simultaneously create transparency and views into and out of the centre. The slats are design to harmonise with the simplicity of the surrounding district, while at the same time expressing the centre's diversity. The slats have for example a white front side, but with flanks in a strong shade of red, so that their appearance alters as you move around the building. There are also integrated LED lamps, which bring a new variability to the building at dusk and evening. Breaks between the slats help to emphasise the centre's entrances, driveways, etc., and thereby make it easier to find your way around.
Gallery