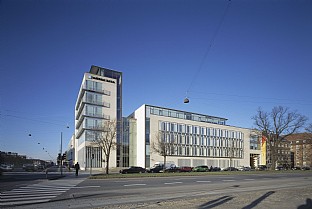 Vibenhus, office complex
With a combination of new property and reuse, the former Galle & Jessen site in northern Copenhagen has been turned into a modern office complex with distinctive spatial qualities in the interior, and a strong visual identity in the exterior. The light and elegant new property integrates well with the five-storey renovated main building, where collar beams from the last century have been retained, together with a fine art deco staircase. The other buildings have been replaced by two new office wings set at angles.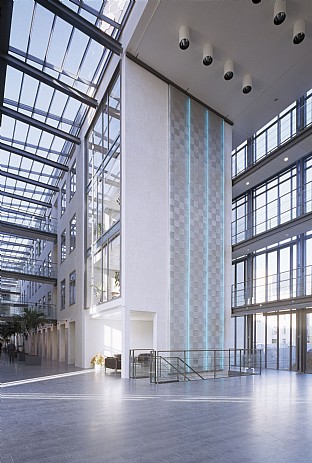 Facts
Address
Copenhagen, Denmark
Size
22,000 m2 (incl. refurbishing)
Architect
C.F. Møller Architects
Awards
Copenhagen Municipality Building Award. 2001
In the centre of the complex is a bright, 90 m long and four storey tall atrium promenade, topped with a glass roof towards the sky. The promenade's system of staircases and transverse footbridges links the old and the new.
Gallery