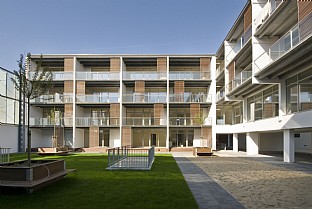 Finderup Park
Located next to the western ring road of Aarhus, Finderup Park is a new mix-use complex with 91 housing units and 1500 m² commercial space at ground level.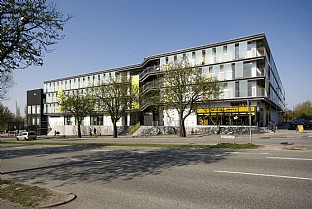 Facts
Size
91 dwellings, 8,200 m² housing, 1,500 m² retail
Architect
C.F. Møller Architects
Landscape
C.F. Møller Architects
The design is a dense, urban cluster - a city within the city - with many levels, passages, atrium-gardens and planted terraces surrounding the spacious common courtyards inside the plot, where social interaction can unfold.
Gallery