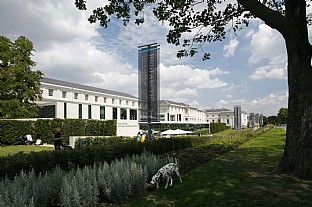 National Maritime Museum, The Sammy Ofer Wing
The National Maritime Museum in London contains the world's largest maritime collection, housed in historic buildings part of the Maritime Greenwich World Heritage Site.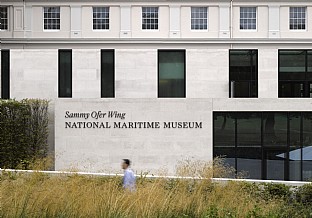 Facts
Client
National Maritime Museum
Size
7,300 m² new building and rebuilding
Competition
1st prize in architectural competition. 2006
Client consultant
Malcolm Reading Associates
Engineering
Adams Kara Taylor Fulcrum Consulting
Architect
Design architects: C.F. Møller Architects, Executive architects: Purcell
Landscape
Churchman Landscape Architects
Collaborators, other
Planning consultants: Nathanial Lichfield and PartnersAcoustic consultant: Sandy Brown Associates
Awards
Landscape Institute Awards, winner of the "Design for a Small-scale Public Development" category. 2013
Commendation winner, Civic Trust Award. 2012
New London Awards, COMMENDED in the Culture & Community category. 2012
RIBA Award. 2012
Best Build Project, Commendation Award, London Planning Awards. 2011
1st prize in architectural competition. 2006
Unesco site - The World Heritage List
The project encompasses the creation of a new wing for the National Maritime Museum, named the Sammy Ofer Wing – after the international shipping magnate and philanthropist Sammy Ofer, who has funded most of the project. The aim has been to open up and reveal for everyone the fascinating stories of people and the sea.
The main idea of the extension has been to ensure minimal interventions in this sensitive historic site and yet give the museum a new, distinctive main entrance and the necessary additional exhibition space, as well as a new café, restaurant, library and archives that meet the particular demands for storage of historical documents.
The design solution creates a new main entrance emerging from the terrain. Most of the new building, however, is located underground. The roof of the new wing is a green, public landscaped terrace overlooking the Park, accessed at all levels by gentle ramps, even more so causing the building to blend with the park landscape. The extension has a contemporary aesthetic, but is inspired by the Baroque buildings' rhythmic sequence of windows, and the profile of the new extension has been kept low to allow the Grade I listed Victorian facade of the existing south west wing of the museum to be appreciated as a backdrop to the striking new building.
Gallery