C.F. Møller wins framework agreement at Campus Horsens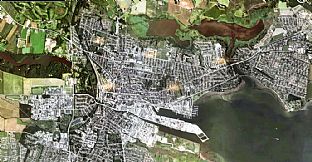 11.2.2016 | CASA has chosen C.F. Møller as one three winners of the architectural consultant component of the framework agreement for Campus Horsens. The framework agreement kicks off with a mini-tender at VIA Horsens.
Developer and project coordinator CASA, together with Horsens Municipality, VIA University College, Dania Academy of Higher Education, Horsens HF & VUC, the Basic Health Care College of Fredericia-Vejle-Horsens, Sprogcenter Midt and a professional jury member selected C.F. Møller as a winner in connection with the new framework agreement at Campus Horsens.

"In recent years we have indelibly shaped the construction of Danish educational institutions – for example the Faculty of Engineering at the University of Southern Denmark, Copenhagen International School and projects at Aarhus University and the University of Copenhagen. We are now pleased that we will also have the opportunity to play a role in the development of Campus Horsens," says partner Michael Kruse of the framework agreement.
"The Campus project holds unique and great potential – both for Horsens as a city and also as a knowledge generator in a larger national and international context," he says.

Customised projects
CASA won the right to develop the campus area in Horsens through a tender conducted by Horsens Municipality.
The framework agreement begins at VIA Campus Horsens with the establishment of 35,000 new square meters of facilities and associated outdoor areas. The aim going forward is that one or more educational institutions will establish themselves in the area.

In addition to VIA, the aforementioned institutions are also part of the framework agreement, which aims to ensure customised projects for the new campus area in the city. Overall, the area has the capacity to house 75,000 square metres of educational building space.

During the four-year framework agreement, C.F. Møller will compete with the two other winners of the architectural consulting component of the agreement, Arkitema and RUM.