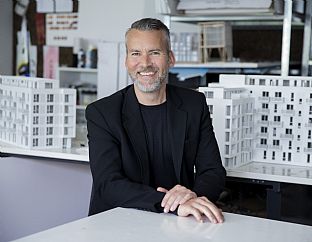 19.4.2021
C.F. Møller Architects finds new Head of Branch internally
Associate Partner Franz Ødum will be the new Head of Branch at C.F. Møller in Copenhagen and the office is therefore in line with the rest of the C.F. Møller organisation.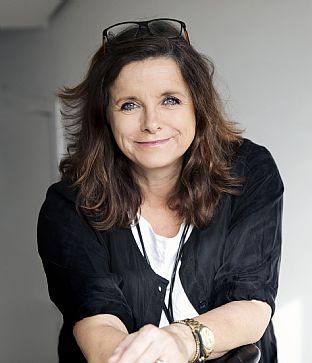 C.F. Møller in Copenhagen is taking the opportunity to reorganise and establish a Head of Branch role following the departure of Director Mette Lyng Hansen. The management structure at the Copenhagen office will now match C.F. Møller's other offices, creating a clear distribution of management roles.

The new Head of Branch, Franz Ødum, has been found internally. Franz Ødum joined C.F. Møller Architects as a Project Manager in 2011 and has worked in particular on a number of distinguished residential projects and development tasks and has held the title of Associate Partner since 2016.

"Since joining C.F. Møller, Franz has shown great talent for both architecture and management and we are excited and proud to say that Franz will now step into the role as Head of Branch and that we are also taking this opportunity to streamline the organisation in continuation of the ongoing development process at C.F. Møller," says Lone Wiggers, Partner and Architect at C.F. Møller in Copenhagen.

Franz Ødum's first day in the new role will be 1 May, but he is already performing some of the Head of Branch's tasks while also continuing as the Project Manager of his ongoing projects.

"I am very pleased to have been given this opportunity and I look forward to getting started with what I consider both a new role and also an expansion and invigoration of my current work," says Franz Ødum.

The management of the Copenhagen office will now consist of the partners Mads Mandrup Hansen and Lone Wiggers, Head of C.F. Møller Lab (the competition department) Thue Borgen Hasløv and Head of Branch Franz Ødum.
Franz Ødum joined C.F. Møller in 2011 from Jull | Frost Arkitekter and trained at the School of Architecture in Aarhus.
C.F. Møller Architects currently has around 300 employees and is headquartered in Aarhus, with branches in Copenhagen, Aalborg, Oslo, Stockholm, Malmö, London and Berlin.
Mette Lyng Hansen will move to Gottlieb Paludan Architects, where she will take up the position of CEO.