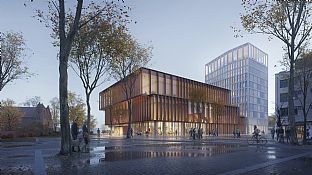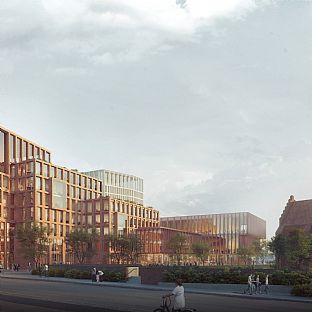 30.6.2021
'HYBRID', C. F. Møller Architects'proposal for Lund's new conference center, is recommended by the assessment group
The parallel architectural assignment for a new conference center in central Lund has been completed, and the assessment team recommends that C.F. Møller Architects' proposal, 'Hybrid', forms the basis for continued work.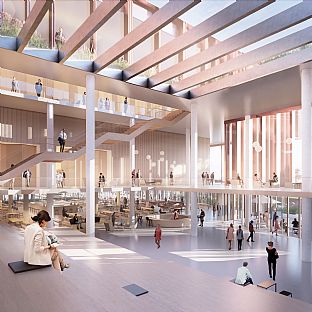 The assessment report states that the 'Hybrid' proposal is leading in addressing the remit in terms of complexity, content, urban construction and architecture, and therefore the best suited proposal to form the basis of continued processing leading to a detailed development plan for a meeting center in the Häradshövdingen district. Further, the assessment group's opinion is that the team from C.F. Møller Architects has been responsive and committed through the parallel architectural assignment  and this is deemed to be a positive factor for continued collaboration.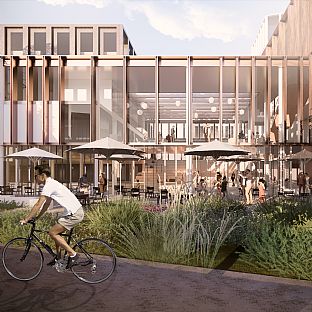 "The name HYBRID describes several of the value-creating synergies in the proposal and the vision of highlighting Lund's unique properties in the encounter between innovation and culture. We are sensitive to the significant issues that are crucial to achieving an architecture that is rooted in the location and contributes qualitative urban environments unique to Lund. Our hope and absolute objective are to be involved in creating an attractive and vibrant meeting place in the city," say Mads Mandrup and Ola Jonsson, Partner and Associate Partner at C.F. Møller Architects.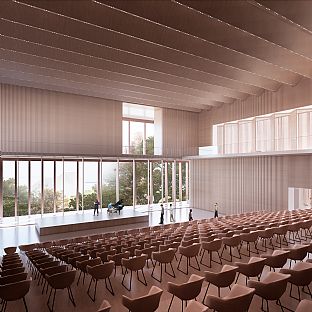 During spring 2021, a parallel architectural assignment involving three teams developed design proposals for a meeting forum in the Häradshövdingen district. The proposals have been exhibited, and an online survey has been available to the public. , An assessment group has prepared a recommendation for continued work based on documentation from several reference groups and a compilation of free-text fields in the online survey. The matter will be considered by  the planning authority in August.