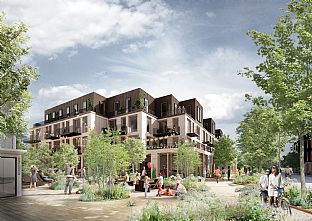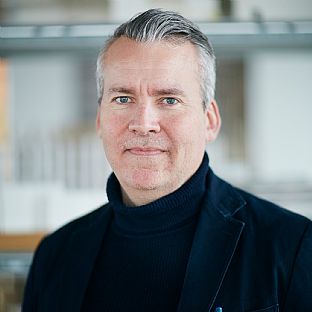 23.6.2023
Wins competition for new central square in Danish city
C.F. Møller Architects, URBAN POWER, and NIRAS are designing the upcoming Allerød Kulturtorv.
"We are delighted by the positive reception of our proposal, and we look forward to realising the thoughts and ideas we have put into the project, together with the rest of the team," says Franz Ødum, Partner and Head of Copenhagen branch, C.F. Møller Architects.

The citizens of the Danish town of Allerød can look forward to the addition of a new residential area, a cozy café, and community spaces in the city center. It will be an entirely new area where green oases, along with pedestrian and bicycle paths, create a connection between the two forests in the area.
Behind the project are AkademikerPension with Kuben Management, C.F. Møller Architects, URBAN POWER, and NIRAS as design team. AkademikerPension's vision is for the project to embrace the city's history and to be carried out with a strong focus on sustainability, well-being, and green oases, where architecture, materials, and climate solutions have been carefully selected.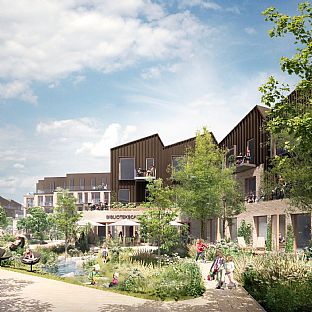 Allerød Kulturtorv
The project consists of three properties with approximately 100 apartments, a café, 800 m² of public spaces, and an underground parking facility. The new structures will be closely connected to newly designed urban spaces to enhance the social life between the buildings.

The city's successful theater will have a new green square, which will also serve as the entrance for the 800 m² of new community spaces located on the ground floor of one of the new buildings.
The city's library will also have a new square, surrounded by the Library Houses, which will also feature a café with outdoor seating.

The new buildings will comply with the voluntary CO2 class taxonomy and have a lower carbon footprint, being certified with the Swan label (Svanemærket). This will be achieved by using durable materials and solutions. The urban project will also incorporate planting beds to enhance biodiversity and collect rainwater.
Client: AkademikerPension
Client Advisor: Kuben Management
Architect, Buildings: C.F. Møller Architects
Architect, Masterplan and Urban Spaces: URBAN POWER
Engineer: NIRAS
Legal Counsel: Bruun & Hjejle