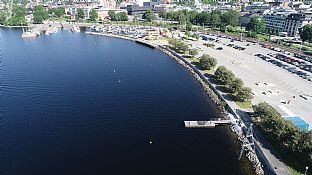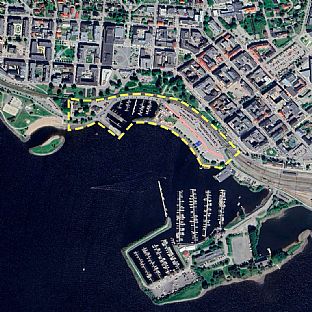 3.11.2022
C.F. Møller Architects develops a new and vibrant waterfront in Norwegian town
C.F. Møller Architects is developing Mjøsfronten in the Norwegian town of Hamar in collaboration with Fragment Architects, with the aim of linking the town closer to Lake Mjøsa and strengthening Hamar's centre as a meeting place.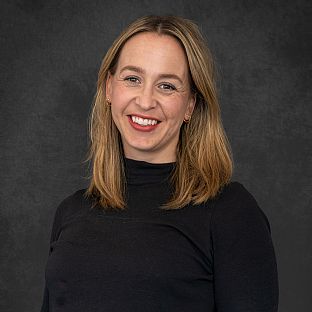 Today Mjøsfronten is difficult to access for the town's inhabitants, and Hamar Municipality therefore wants to create a new relationship between the town of Hamar and Lake Mjøsa. Mjøsfronten will become the heart of Hamar's waterfront and a central meeting place for the town's residents. Based on Gehl Architect's masterplan and the municipality's vision, the waterfront will become more accessible and contribute to strengthening the city centre along the lake. Mjøsa is Norway's largest inland lake and one of Hamar's most important resources, making Hamar a unique place. 
"It is with great pleasure that we have been entrusted by the Municipality of Hamar to further develop and design Mjøsfronten. We are now entering an exciting period where we will design what will become Mjøsfronten based on an understanding of the location, good preparatory work, participatory processes and close cooperation with the municipality. In collaboration with Fragment Architects, we look forward to starting the work," says Therese Mælen-Ødegaard, architect and Managing Director of C.F. Møller Architects Norway.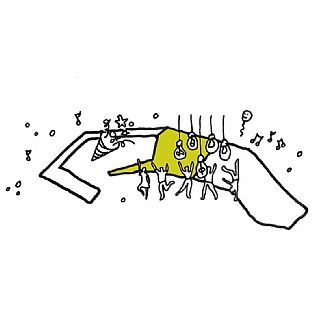 A new attractive front with urban qualities

The area from Heidemannsgate 1 to Brygga 20 has been given the title "Mjøsfronten", and in 2021 a number of measures were implemented to invite the public to use the area. The measures were further developed in 2022 and have been a great success.

The relationship between Mjøsa and the city will now be strengthened, including making the area accessible to the public with various programmes, as well as providing access to the water. Mjøsfronten will consist of varied and inclusive urban spaces with green lungs and urban qualities. The aim is to make use of spaces that have a large and untapped potential and to highlight the qualities of the long waterfront, creating a new attractive and vibrant front.
The project is expected to be completed in 2025
Client: Municipality of Hamar
Collaboration: Fragment Architects