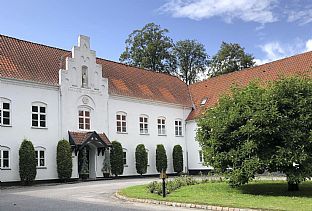 26.10.2022
C.F. Møller Architects transform historic Danish Monastery
The Dalum Monastery's buildings near Odense, Denmark, date back to 1600, will now be carefully and sustainably transformed while the entire surrounding recreational landscape is restored, developed and given new life.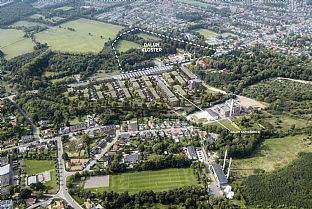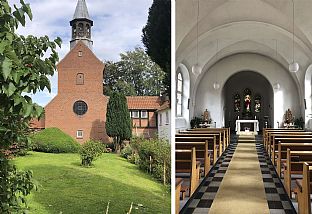 Dalum Monastery has a long and very important history; both as an institution with many important social functions, which over time have had great value for the local community and the development of the region, and as a unique cultural heritage building, much of which is now listed.

The building has its origins in the Bennedicte Nunnery in 1193 and has since undergone major changes, serving both as a private estate. It has been owned by the royal family and used by King Christian IV, and it has served as a local and public gathering place. Among other things, it has also served as a local tuberculosis hospital, and for the past 150 years, as a monestery for the Catholic nunnery of the Sisters of St Hedwig, which has made a very significant social contribution to the weak and vulnerable in the region.

Dalum Monastery, like many older buildings, has been built and extended over different periods of time. Parts of the northern building of the monastery can be dated back to 1600, while the rest of the buildings were mainly built during the 19th century with continuous extensions. In 1930 the monastery church was built and in 1958 additional apartments were added.
The monastery is scenically situated in a large surrounding hilly area with stunning landscape qualities. The area includes a large open park, an impressive field of trees, as well as the Peace Forest (Fredskoven) with large clearings that formerly housed the nuns' animal pens and kitchen gardens.
Careful development of historical heritage
In 2021 it was decided to sell Dalum Monastery and the surrounding land, and after a dialogue and tender process MT Højgaard Projektudvikling (Project Development) together with C.F. Møller Architects were selected to develop the entire area and manage the unique historical heritage.

Dalum monastery offers, with its fantastic history and unique location near Odense, an unique opportunity to create a very special place for the enjoyment of many people, and the idea is that the existing historic buildings will be complemented by new buildings that create an open and welcoming environment in a subtle relationship with both the landscape and the context in general.
"We are very much looking forward to working on this exciting project and we see a unique potential in uniting cultural history, architecture and landscape around new communities and activities," says Michael Kruse, partner and architect at C.F. Møller Architects, and elaborates,

"We want to continue and develop the area's historical heritage with its significance for nature, people and society and will have a strong focus on creating life in both old and new settings from a consistent social and sustainable perspective."
Gallery