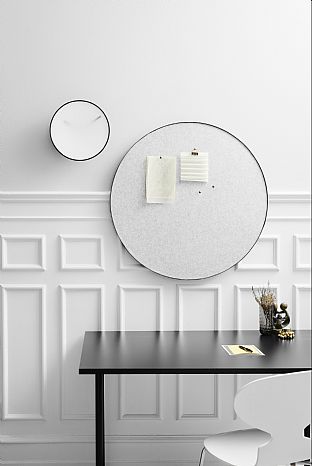 31.8.2020
C.F. Møller Architects initiates collaboration with young Danish design house
C.F. Møller Architects initiates collaboration with the young company Gejst on the development of three products for the home, one of which is already on the market.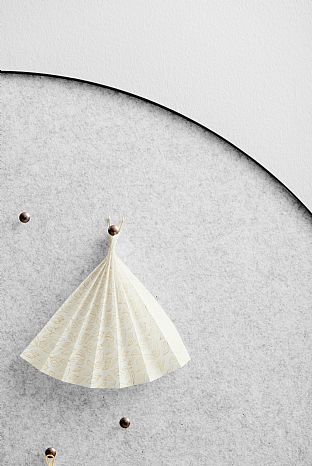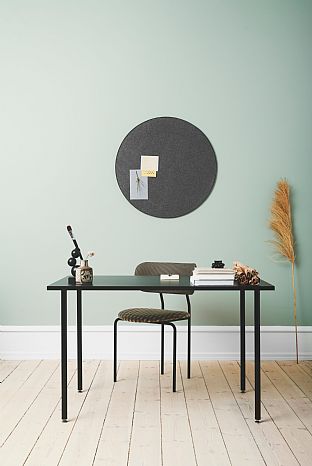 C.F. Møller's department for Industrial Design collaborates with a number of Danish and international companies on the design and development of innovative and meaningful products for buildings, their surroundings and the lives lived in them. Now the department has entered into an agreement with the young Danish company Gejst for three products, one of which is already on the market.
"C.F. Møller Architects and Gejst are a good match, as we share the same Nordic values and focus on simple and durable design," says Jon Brøcker, head of C.F. Møller Architects' department for Industrial Design.
Decorative and functional
The first product that C.F. Møller Architects and Gejst are launching is already in the market and is called Retell. Retell is a round, framed notice board designed to hang on the wall. Retell can be used as a pinboard or just as a decorative element, which at the same time helps to improve the acoustics of the room. The design is simple.

"We are very happy about the collaboration with C.F. Møller Architects. We have got off to a good start with the Retell notice board, which is already out in stores and online, and are in full swing with the creative collaboration on the next product," says Nadia Lassen, who is co-owner of Gejst.
If all goes according to plan, the next product created in collaboration between C.F. Møller Architects and Gejst will be launched in 2020.

About C.F. Møller Architects
C.F. Møller Architects is one of Scandinavia's leading architectural companies with more than 90 years of award-winning projects in the Nordic region and the rest of the world. The specialised department for Industrial Design collaborates with Danish and international companies. The work is based on Scandinavian design traditions and aims to achieve a simple and clear expression with a focus on function, aesthetics and communication.

C.F. Møller Architects views environmental considerations, resource awareness, good project economics, social responsibility and high quality of execution as being essential in our work and this holistic approach is fundamental to all the company's projects; from the masterplan through to the smallest detail.
About Gejst
With a strong passion for good, durable design, Gejst was founded in the spring of 2013. The goal was to challenge the conventional approach to design and thereby create timeless products - both in terms of design and materials. Gejst (Spirit) is more than just a name, it is the foundation of the company and this feeling still permeates every single thought and product we produce.

Each design is a testament to this feeling, and it is our way of sharing Spirit with the world.
Inspired by the Nordic lifestyle, Gejst creates modern, high-quality interior products that create spirit and joy in homes around the world, every day. Gejst products are designed by skilled Danish and international designers with one purpose - to create Spirit for you.
Gallery