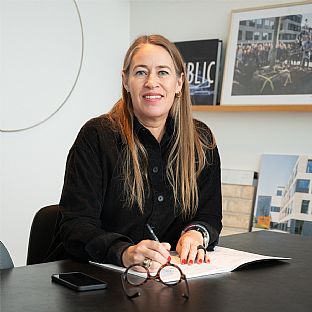 The position as Head of Business Development is new in C.F. Møller. The overall task is to secure and strengthen our pursuit for new assignments both nationally and internationally that align with our vision to improve life for people and the planet in close connection with all our branches and existing and future clients.
Marlene is a trained architect from Aarhus School of Architecture and joins C.F. Møller after years of experience with business development at CEBRA, AART architects, and Schmidt Hammer and Lassen.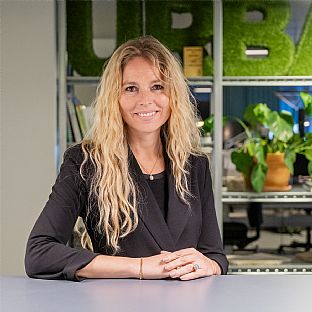 Lærke Berg joins us as our new Head of Group Human Resources. Lærke is also based in Aarhus and holds both a master's degree in psychology and business administration from Aarhus University and a master's degree in organisational coaching and learning from Aalborg University.
Lærke has more than 15 years of experience within HR from the municipality of Aarhus and up till today as Director of People Development at Novicell, an international digital agency.