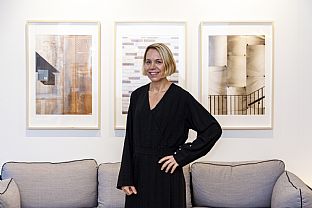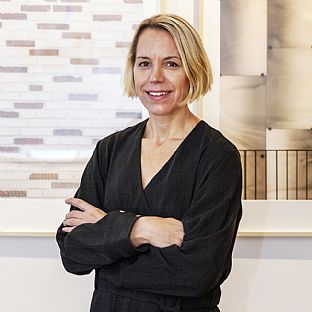 17.12.2020
Vendela Martinac appointed as new associate partner at C.F. Møller Architects
C.F. Møller Architects is one of Scandinavia's leading, award-winning architectural practices, and management will now be strengthened with a new associate partner and a new office manager in Stockholm.
Vendela Martinac is currently an architect and the office manager at C.F. Møller in Stockholm, where she has been employed since 2012. She has been involved in establishing the Scandinavian architectural practice in Sweden.
As an associate partner, Vendela strengthens her role as an architect in the healthcare sector by joining C.F. Møller Architects' international partner group.
–  "It feels great to move into a new role at C.F. Møller. I look forward to becoming part of the international management team, and to having the opportunity to influence and develop more large projects in healthcare, research and laboratories."
Among the most recent projects that Vendela Martinac has been involved in is Biomedicum, a new laboratory building for research at Karolinska Institutet. Biomedicum was awarded the 2020 Mipim Award for Best Healthcare Development. 
–  "Vendela works with a great sense of responsibility and drive in her projects. She has a fantastic ability to bring all the expertise of the team together through dialogue and close cooperation. Through her great commitment, Vendela is a natural ambassador for C.F. Møller Architects' holistic approach," says CEO and architect Mårten Leringe.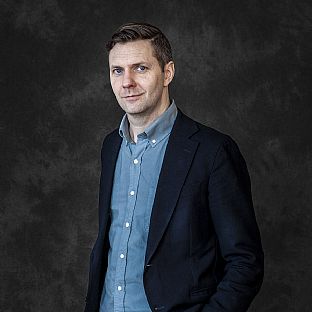 New office manager
The position as office manager will be taken over by Fredrik Cavallin, who most recently came from the role of planning manager at Värmdö Municipality. Fredrik has previously worked at C.F. Møller in Stockholm, then as studio manager and architect.
–  "It will be very exciting and fun to come back to C.F. Møller. In many ways, it feels like it is a different practice today than the one I left almost six years ago, with many new employees to get to know. A practice with ambitions and a great belief in the future despite an uncertain world. Of course, there is also a lot that will be familiar, and I look forward to working with the extremely competent colleagues I already know. Personally, I hope to be able to contribute with my experiences both as an architect and leader in a large organisation. It has been very informative to work in a client role in public administration and I'm bringing useful knowledge in both planning and implementation," says Fredrik Cavallin.
The Stockholm Office's CEO Mårten Leringe explains the appointment: 
– "Since we already know what Fredrik Cavallin can contribute, it feels safe to strengthen management of the Stockholm office with this appointment, and give employees an office manager who comes in with balance, structure and drive in our growing organisation."
Vendela Martinac will take up the role of associate partner on the 1st of January and Fredrik Cavallin will take over in February 2021.
C.F. Møller Architects is one of Scandinavia's leading architectural offices, with over 300 employees and has offices in Stockholm, Malmö, Copenhagen, Aarhus, Aalborg, Oslo, Berlin and London. The office in Stockholm has around 60 employees.
Vendela Martinac graduated from KTH in Stockholm and has also studied at Harvard University. She has previously worked for BSK Arkitekter and Visbyark, among others.
Fredrik Cavallin also graduated from KTH in Stockholm and has previously worked for Berghs Arkitektkontor and Marge Arkitekter.