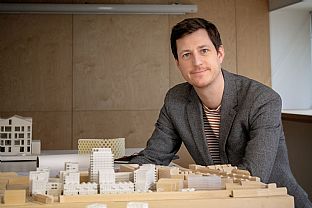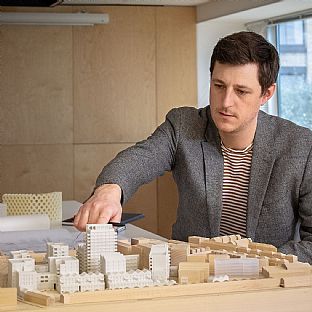 13.3.2022
New Director found internally in London
C.F. Møller Architects appoints Sam Whatman as Director at C.F. Møller Architects' London branch after having been with the practice for thirteen years.
Sam Whatman, Architect DipArch RIBA, has been with C.F. Møller Architects in London since 2009 where he started as an Architectural Assistant and became project manager in 2013. In 2016 he was appointed Associate and is now stepping into a new role as Director to manage the branch along with Director, London branch, Teva Hesse, M.Arch, MAA.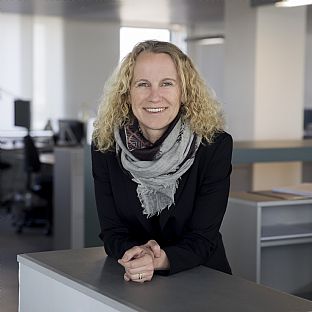 "I'm happy we can appoint Sam Whatman as Director. It has been a pleasure to follow Sam Whatman and his work and dedication to create innovative and sustainable solutions based on well driven processes and a good understanding of how to translate our Nordic values into a British context to the satisfaction of our clients in the UK", says Lone Bendorff, CEO and Partner, C.F. Møller Architects.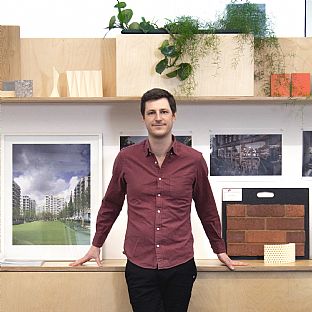 The London branch of C.F. Møller Architects was established in 2001, following the commission for the Darwin Centre Phase II extension to London's Natural History Museum. The studio has 22 members of staff and is located in the Telephone House office building in the heart of Shoreditch.
"I am delighted to accept this appointment and look forward to helping C.F. Møller London deliver more exemplary projects across the UK, and build on our close collaboration with the rest of the C.F. Møller group." Says Sam Whatman, Director, C.F. Møller Architects in London.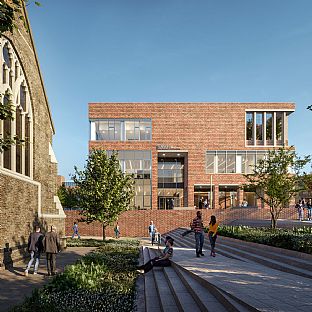 Scandinavian DNA and local expertise
With an established presence in the UK, the branch has developed local expertise across several sectors, whilst being able to draw upon the knowledge and resources from branches in Scandinavia to deliver major projects. Current projects include Springfield Hospital which is based on the concept of Healing Architecture and will be completed in 2022. Another current project is Mountbatten House in Chatham town, Kent, an example of the sustainable adaptive reuse of an abandoned office building to high-quality residential and public use. Another transformative assignment is the regeneration of an inaccessible industrial harbour area at Holes Bay, Poole, which will become a new vibrant living district that includes flood protection solutions. Within housing the branch is currently working on Blackhorse Yard in London, which is a part of the Mayor of London's affordable housing scheme, Golden Mede in Waddesdon for the Rothschild Foundation and several projects for Swan and Catalyst Housing Associations.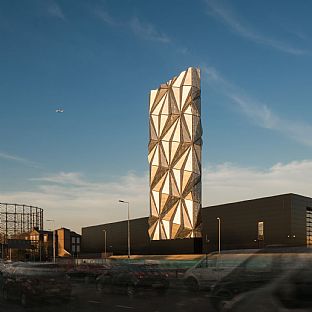 About Sam Whatman
Sam Whatman trained as an Architect at the Glasgow School of Art and since coming to C.F. Møller has lead projects across many sectors, with a focus on residential, healthcare and energy infrastructure buildings.
Along with residential developments for the Peabody Trust and the 2012 Athletes Village in London Sam was responsible for delivering the Greenwich Peninsula Low-Carbon Energy Centre, a collaboration between sustainable urban infrastructure, architecture, and art on a grand scale. More recently Sam has specialised in healthcare design, delivering Springfield Hospital, a major new hospital facility in Tooting Bec, Wandsworth, which will provide much needed mental healthcare resources for 5 Boroughs across South London.