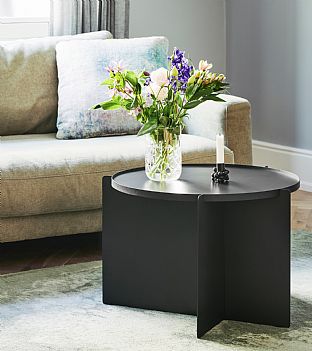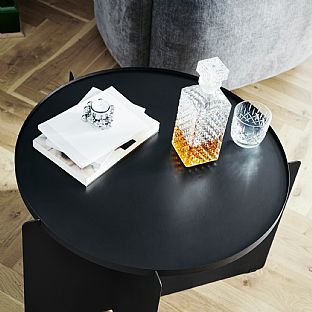 1.3.2022
Re-interpreting the traditional side table
C.F. Møller Architects is reinterpreting the traditional side table for Gejst, a young and up-and-coming Danish design company.
The traditional tray table is a classic in many homes. Now, C.F. Møller Architects, in collaboration with the manufacturer Gejst, has created a re-interpretation with a design and construction that is both sculptural, practical, and long lasting.

The table is called Svip, and its functional design makes it useful as a regular side table, but in a simple movement, the entire tabletop can be lifted off the base and used as a tray.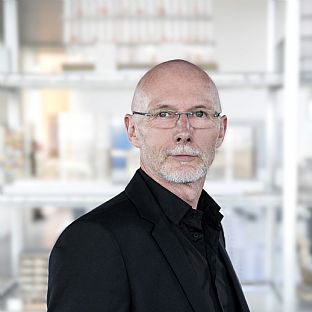 Uncomplicated simplicity
Svip's frame consists of two asymmetrically positioned aluminum plates that fit smoothly together to form a practical space. The table can be assembled into a stable construction in seconds. The steel tray comes with a light grey mat made in specially developed rubber. The mat can be laid on top of the tray to provide a more practical surface than the black steel and brings an instant change in expression.

Svip has the same modern Nordic expression as the Retell pin board. which was also designed by C.F. Møller Architects. In addition, the table is a beautiful reflection of the designers' passion for architectural quality. The technical, functional, and aesthetic qualities of the design come together in a sublime table that clearly has more to offer than simply looking beautiful.

- We hope that the circle with the asymmetrical X will be seen as a playful, sculptural object and as a product with a clear and practical function," says Jon Brøcker, head of C.F. Møller's Product Design department.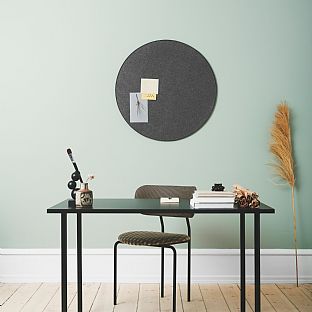 Product Design from C.F. Møller Architects
C.F. Møller Architects' Design team collaborates with Danish and international companies on the design of buildings, their surroundings, and the lives lived in them. This can be in the form of products, processes, services, or experiences. This can also include interior design tasks originating in our own or in others' projects. In addition to working with Gejst, C.F. Møller has recently designed a sustainable chair called R.U.M. (Re-Used Materials) made of recycled plastic for Wehlers, the YoYo lamp series for Focus Lighting, a Cavere bathroom series for German Normbau, and future waste sorting points in Copenhagen that contribute to a more sustainable city.

About Gejst
Geist was founded in 2013 based on a passion for making durable quality design. The goal was to challenge the conventional approach to design and create products in timeless designs and materials. The Danish word 'gejst'. which means excitement and enthusiasm, is more than a brand name; it is the foundation of the company and defines the feeling that continues to permeate its every idea and product to this day. Inspired by the Nordic lifestyle, Gejst creates modern top-quality interior products that inspire excitement, Enthusiasm, and joy in homes worldwide, every day.